From single truffle totes to trays of caramels and truffles, orders can be customized with themed stickers and ribbons - including corporate logos - to match your celebration!
We can arrange a private tasting to help you decide on the perfect flavors and volume discounts are available.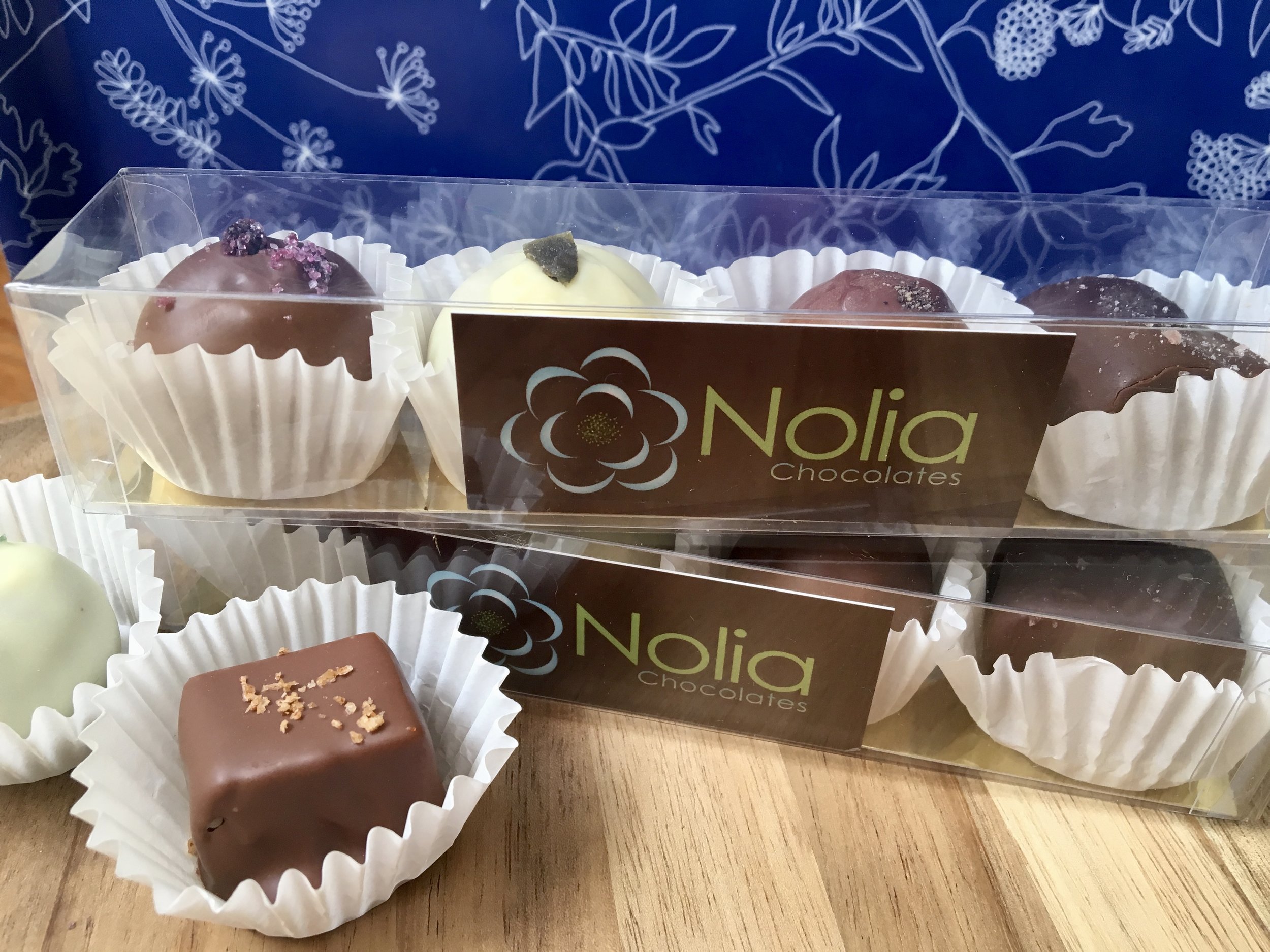 Our two-piece boxes also make delicious holiday table place settings or stocking stuffers while our 4 and 6-piece boxes are ideal host or teacher gifts.
Please contact Kristin for information on special event and corporate orders